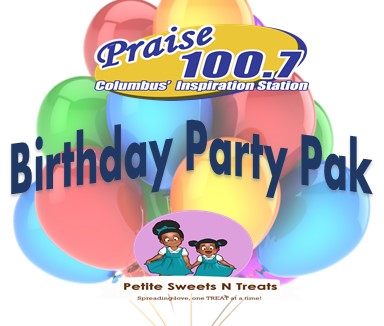 Tune in to the Pam Dixon Show weekdays from 10am til 3pm for the Praise birthday sounder. Be the 7th caller and qualify for the Praise 100.7 Birthday Party Pak:
Birthday cake from Petite Sweets N Treats
$25 Gift Card
Birthday Card signed by your favortite Praise 100.7 DJ's
Gospel CD's
Praise 100.7 drawstring bag
Happy Birthday from Praise 100.7!!